---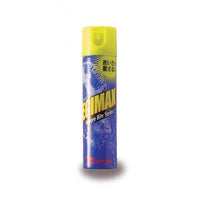 Fish League Nature Bite Series Scent 80ml

Rabamax  Scent 2018 -  80ml RabaMax  from  Ecogear  is  a  new  spray  scent  with  the  latest  and  advanced  ingredients  which  is  focused  on  bream,  snapper  and  many  saltwater  reef  species.  It  also  adds  a  bit  of  UV  and  glow  eect  to  the  lure.  Suit  able  to  apply  on  soft  plastic,  rubber  jigs  and  hardbody  lure.

EGIMAX -  80ml EgiMax has fish  attractants  and  a  powder  which  reacts  to  light  to  emit  ultraviolet  rays,  making  it  a  daytime  spray.  Packed  with  Squids  favorite  concentrated  natural  attractants.  Simply  spray  the  lure  for  a  strong  coating  of  "taste  and  scent".  Also  the  ultraviolet  emitting  powder  included  in  the  spray  cuts  through  clouded  daytime  water,  to  give  a  clear  bright  colour  to  the  squid  lure  and  strong  presence.